The Remarkable Power of Reishi Mushroom
THE ENIGMATIC REISHI MUSHROOM, OFTEN SHROUDED IN ANCIENT LEGENDS AND MODERN SCIENTIFIC INTRIGUE, HAS LONG FASCINATED HEALTH ENTHUSIASTS AND RESEARCHERS ALIKE.
ITS VAST BENEFITS AND MYSTIC AURA MADE ME HESITANT TO APPROACH THE SUBJECT, BUT THE TIME HAS COME TO UNRAVEL THE MYRIAD WONDERS OF THIS ANCIENT HERB.
PERSONAL ODYSSEY: FROM SKEPTICISM TO REVERENCE
My early health journey was notably devoid of mushrooms. A blend of personal beliefs, influenced by close acquaintances and familial eating habits, led me to sidestep the world of fungi. However, life has a way of introducing us to unexpected turns. Before an early morning yoga session in Western Australia, I inadvertently reached for a Wild Reishi tincture. The profound relaxation and inner calm I experienced after consumption initiated a transformative journey with this incredible mushroom.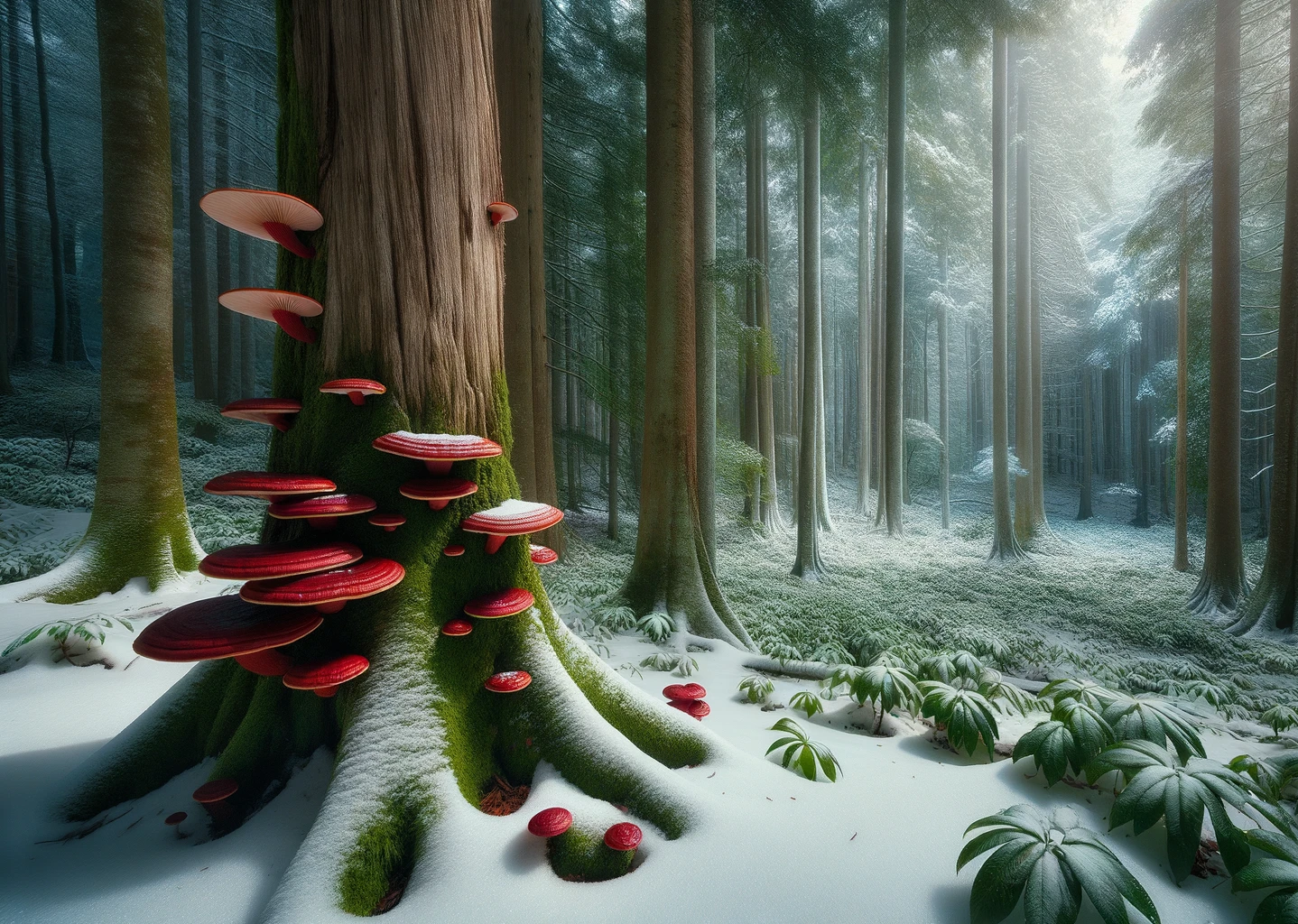 A GLIMPSE INTO REISHI'S STORIED PAST
Reishi, also known as Lingzhi in China and scientifically dubbed Ganoderma lucidum, is a cornerstone in Traditional Chinese Medicine (TCM) and Taoist herbalism. This emblematic "mushroom of immortality" boasts a lineage that stretches back millennia. Beyond the confines of Asia, its influence extended to Native American tribes, many of whom held it in sacred regard.
Ancient texts from the Han Dynasty stand as a testament of Reishi's age-old significance in fostering health, prosperity, and longevity. Within the Taoist health philosophy, reishi finds its place in the illustrious 3 Treasure System (Jing, Qi, and Shen) - a conceptual triad encapsulating the human essence and the path to holistic health.
REISHI IN CONTEMPORARY SCIENCE
In the ever-evolving realm of modern science, reishi's attributes have been a focal point of research. Its innate ability to bolster the immune system sets it apart. Beta-glucans and triterpenoids, two principal compounds in reishi, are instrumental in 'activating' our immune cells, serving as a much-needed software upgrade for our body's defense mechanisms. Moreover, the anti-inflammatory properties of reishi's triterpenoids ensure a balanced and harmonious immune response.
A comprehensive review spanning over 9,000 research papers underscores reishi's potential therapeutic applications in disease treatment via immune system modulation. Other compelling research insights spotlight reishi's role in making malignant growths more vulnerable to being attacked by the immune system, orchestrating obesity symptoms through gut health optimization, fostering sleep, and rejuvenating energy levels. Reishi's adaptogenic properties provide personalized advantages in tune with each individual's body.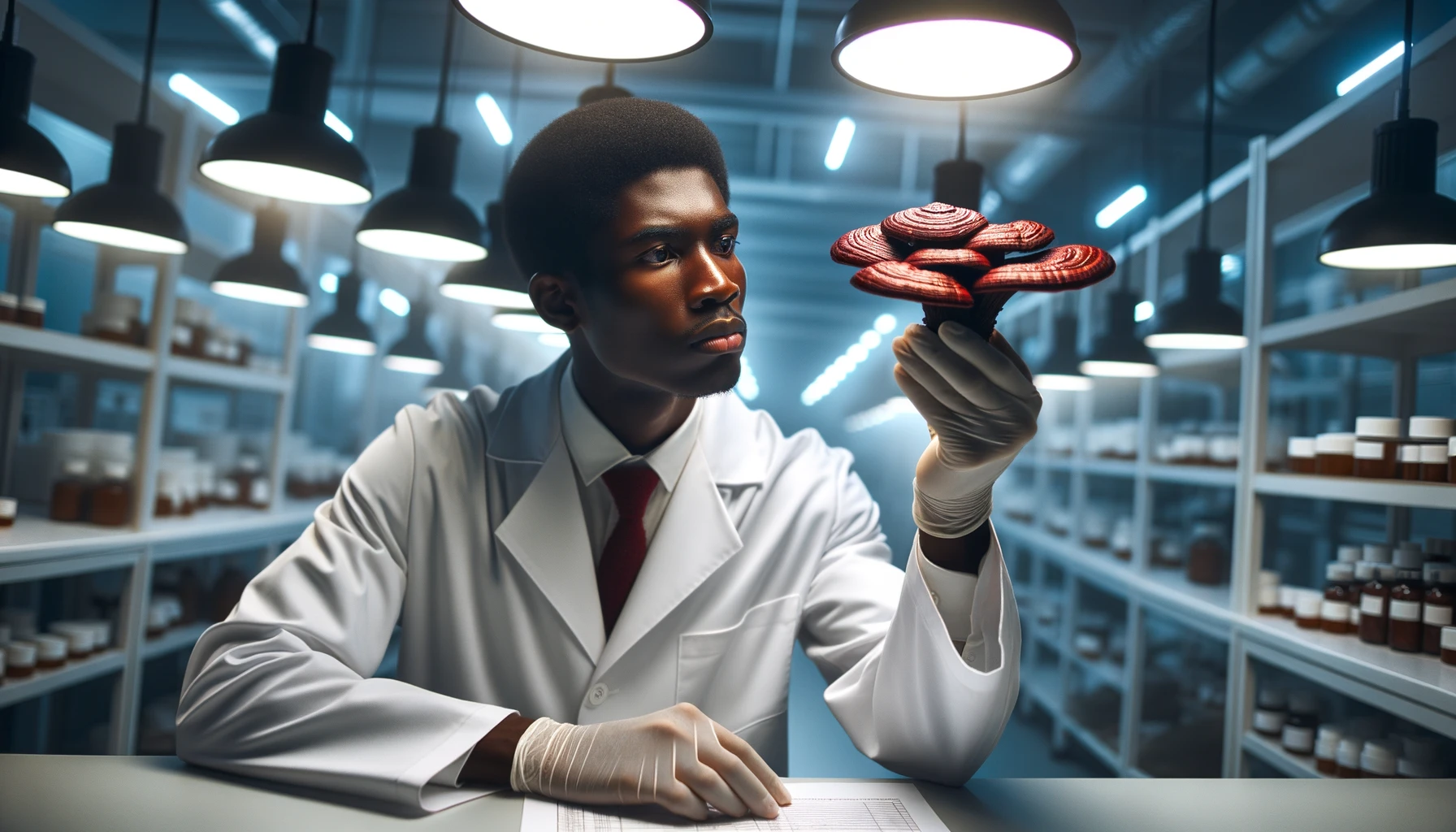 DECIPHERING THE REISHI MARKET LANDSCAPE
With rising interest in holistic health, the market is awash with countless reishi products. 
Reishi must grow on hardwood to produce its most beneficial adaptogenic compounds.
 It's also very important to discern between products derived from mycelium, fruiting bodies, and spores.
Each variant, with its distinct benefits, preparation methodologies, and potency levels, offers unique advantages.
MYCELIUM
Most mycelium products unfortunately are poorly made, producing a finished product primarily composed of grain powder. They may have organic certification but if you wanted to consume organic oats you would be buying organic oats.
FRUITING BODY
Fruiting body extracts can be great, but they also need to be extracted, ideally into both alcohol and water to distill as many powerful and beneficial compounds out of the reishi mushroom as possible.
SPORES
Reishi spores provide a concentrated essence of the mushroom's beneficial compounds but must undergo high-pressure processing to crack both of the spore's cell walls to make its contents bio-available.
WHY OUR REISHI IS THE BEST
IT IS COMPRISED OF 50% DUAL-EXTRACTED WILDCRAFTED DUANWOOD REISHI EXTRACT POWDER
AND  50% DOUBLE CELL CRACKED WILDCRAFTED DUANWOOD REISHI SPORES
OUR REISHI MUSHROOM IS GROWN ON HARDWOOD IN CHINA'S REMOTE DABIE MOUNTAINS
- JUST DO A GOOGLE IMAGE SEARCH FOR "DABIE MOUNTAINS" AND YOU'LL SEE HOW BEAUTIFUL IT IS!
We love Reishi Mushroom so much that we can't possibly just offer it on its own.  We infused it into our Tranquility Chocolate and added it to our Cacao Elixir Blends.  It is a great way to upgrade your most delicious, traditional treats.
EMBARKING ON A REISHI JOURNEY
The Reishi Mushroom, an emblem of ancient wisdom and modern scientific breakthroughs, stands as a beacon for those seeking holistic well-being. Whether you're on a quest for mental equilibrium, robust immunity, or a touch of age-old sagacity, reishi promises a transformative experience.
Disclaimer: The information provided is based on personal experiences and extensive research. Reishi is not FDA approved to treat, cure, or prevent any disease or health condition.